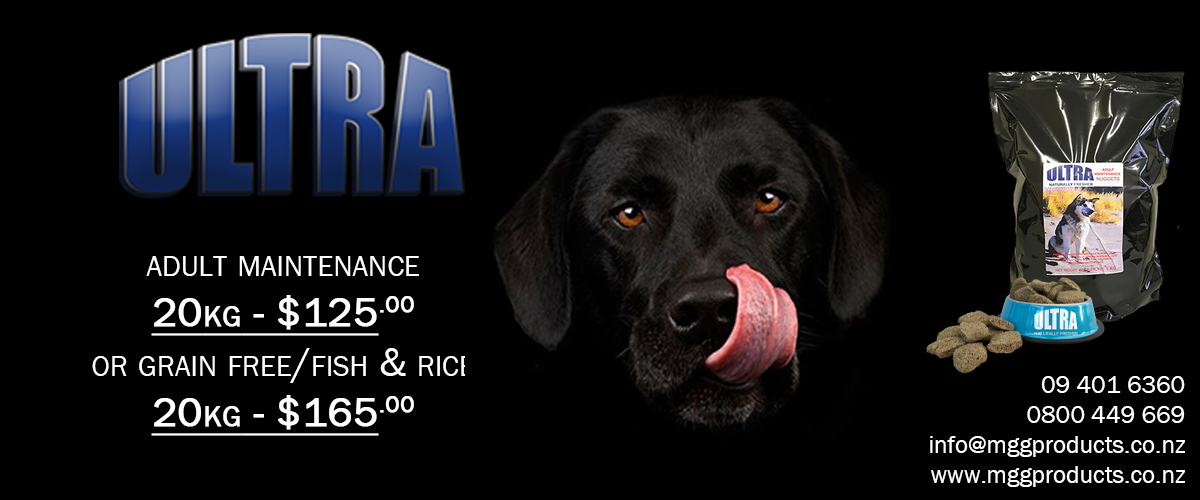 ULTRA Premium Dry Dog Food
The main difference with Premium Dry Dog Food compared with everyday Dog Biscuits is that it is a 'complete food' of meat and vegetables with all the necessary vitamins & nutrients.
The other main difference of Premium Dry Dog Food is their higher digestibility. For instance, a premium dry pet food might have an 80% digestibility as opposed to say, 40% for a cheaper dog biscuit. This means that for every 100gm of premium food fed and eaten, 80gm is digested and only 20gm ends up as poop. The same amount of the cheaper brand would end up with only 40gm digested and 60gm of poop.
The digestibility is affected by the type of protein, meat and ingredients in the food. Cheaper foods tend to have cheaper cuts of meat and more grains acting as fillers.
Premium food also have more constant levels of protein and vitamins, and also tend to state and guarantee what their protein content is derived from. If they state beef, that is what your pet gets. And the higher quality and level of vitamins and minerals will usually leave them with a noticeably glossier coat and higher energy levels.
Ultra sources all ingredients locally, such as beef & fish protein keeping your dog in top condition because this is a complete meal – Just need water & the odd cannon bone. It contains No Artificial Colours, Flavours or Preservatives. Antioxidants are Natural tocopherols, Rosemary (Kelp and Rosemary for a shiny, healthy coat, and to help your dog resist disease and infection) and Citric Acid. Ultra Premium Dog Food is also enriched with Omega 3, Omega 6, and Garlic.