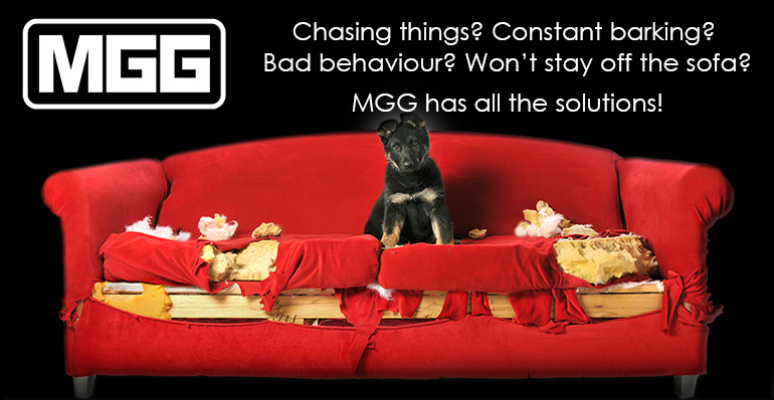 Training collars help you to control your dog and keep them safe
British researchers found that if a dog's misbehaviour is not corrected within a few seconds the correction is ineffective. Even a 30 second delay will result in your dog not being able to link the unwanted behaviour with the correction.
This is where remote controlled training collars really come into their own. A correction given whilst the unwanted behaviour is happening will quickly modify your dog's behaviour that he/she will not associate the correction with you but with the behaviour itself.
Chasing a chook or a car for instance or constantly barking loses its fun factor when it is accompanied with an unpleasant sensation.
Most Remote Training Collar systems have 3 types of communication with your dog. You can make the collar BEEP, VIBRATE or give a STATIC SHOCK CORRECTION. This can be calibrated from very mild for timid dogs to strong for extra stubborn dogs. A shock correction for aggressive dogs is not recommended without professional supervision.
Some of our collars just beep and vibrate without any shock option at all and there are control distance options from 100 metres to 2000 metres. With some models you can add extra collars and control up to 3 different dogs with the one remote.
MGG offers a wide range of remote-controlled dog training collars and we would be delighted to discuss the best solution for your dog's training needs.
If you do not like filling in on-line forms, just give us a call during our office hours and we can sort out the whole thing over the phone for you on 0800 GIZMOW. We man our phones Monday to Friday 8-30am to 4.30pm. We are closed weekends and public holidays and that's a big help to us in keeping our prices as low as possible for you.